August 01, 2019
100 new electric buses to join Red Metropolitana de Movilidad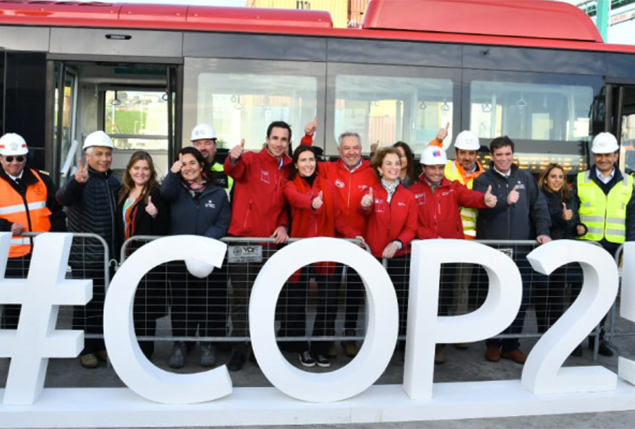 They will operate on the Greece electrocodor and, like electric buses already operating in the city, will have air conditioning, Wifi, USB ports and universal accessibility, among other features.
100 new electric buses have already arrived in our country from China to join Red Metropolitana de Movilidad, the new standard of the Santiago Public Transport System.
These new machines, which will be added to the 200 electric buses that are already operating in our city, are BYD branded and landed in the port of San Antonio last Wednesday, July 31, where they were received by the Minister of Transport and Telecommunications, Gloria Hutt, and the holders of Energy and Environment, Carlos Jobet and Carolina Schmidt Respectively.
The 100 new electric buses will soon arrive in Santiago, where they will be integrated into the fleet of this type that already circulates through the Greece electrocoquer, one of its kind in Latin America and that benefits more than 600 thousand people weekly.
At the arrival of these units, another 83 electric buses will be added that will arrive in Chile in mid-August.
"

In this way, a park of 876 buses will be totaled with the Red standard, consisting of 386 electric units and 490 ecological units (Euro VI), representing 13% of the capital fleet

"
6% of the metropolitan fleet is electric
Since the entry of electric buses into the capital public transport fleet last December, these units have completed 3,508,201 kilometers traveled, on trips that have been rated 6.3 by users.
Now, with the arrival of the new departure of electric buses, about 6% of the capital fleet will have this technology.
These buses, like those already operating in Santiago, have wifi, USB ports, universal accessibility for people with reduced mobility, cameras and segregated cabin for the driver – which favors safety-, padded seats and low floor.