March 03, 2020
The Red App now allows you to activate your bip! upload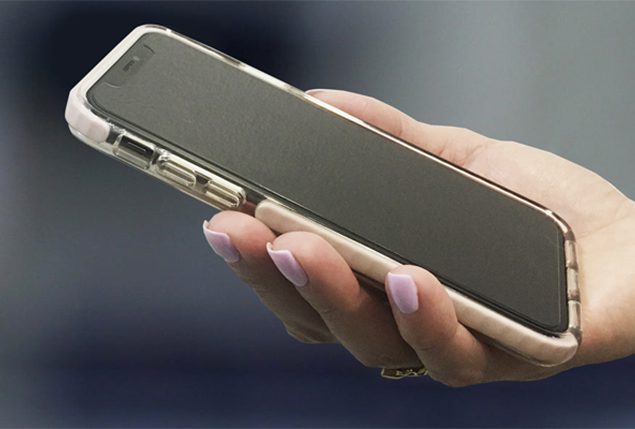 The app will now allow users to activate charging on the same cell phone, without having to approach a totem. Information on the road, user report on travel conditions, alerts about changes in the journey and evaluation of the quality of service, are some of the features that the mobile application has.
Users of the Red App will no longer have to go to a bip! point to charge your card. This is because this app adds up a new functionality called bip! Center by which you can check balance, make uploads online and activate remote uploads.
"

The bip! Center it is available to users who own a computer with Android operating system, representing 93% of the users who have currently downloaded the App.

"
In addition, those users who have NFC (Near Field Communication) technology on their Android devices will also be able to activate charging by simply zooming in on their bip! card to his cell phone. People whose phones do not have this technology will also be able to charge online and then must activate charging on a totem.
The update of Red, the official mobile application of public transport in Santiago, has several other functionalities that allow its users to plan their trips, predict the arrival time of the bus at the stop and check the operating times of the different routes and Metro stations, among others.
"

The system is available for free for android and iOS smartphones.

"
One of the main innovations of the update is that it allows to form a virtual community among users who use it, giving them the possibility to create and share reports of the state of public transport at all times. For example, your users will be able to learn about any infrastructure problems, such as unhealthy whereabouts or troubled buses.
The application also establishes an alert system allowing users waiting at a bus stop or Metro station to receive georeferenced notifications, indicating exceptional situations that affect them, such as bus diversions, interruptions in the Metro network or affecting services by external situations.
In addition, the Red app accompanies the user during the trip showing stations and whereabouts, how long it takes to reach the destination and notification so that the passenger knows where to get off. At the end of the trip, it is possible to qualify the trip.
Here are the different features of the Red App:
| | |
| --- | --- |
| Functionality | Description |
| Notification | It is a pop-up message, by which users are notified in bulk about a situation related to public transport that may affect their usual journey. |
| Alert at Whereabouts or Station | It is a segmented message available to review by the user at the level of bus stops or Metro stations. Here you can find out about anomalous situations (deviations, for example). |
| Reports | The user will be able to report in real time situations related to transport, above the bus and in whereabouts. These can be seen by users waiting in Whereabouts or Stations. |
| Navigation | Accompany showing the detail of the trip, such as stations and whereabouts that are missing to reach the destination, and how long to go and notifying when to get off. |
| Look for whereabouts | Georeference the requested stop, predicting the arrival times of the buses. |
| Planning | Alternatives of how to get from a source to a destination, combining different modes |
| Predictor bus time | Predicts the approximate arrival time of the bus at a stop. |
| Metro schedules and buses | It shows the operating times of the Metro, MetroTren Nos and the different bus routes. |
| bip! Center | Allows you to check the balance of the card, charge the bip! and, activate charging without the need for a totem (only for phones with NFC technology). |