Now you can put it down to your cell phone Red Metropolitana de Movilidad App,where you can plan your transfers in Buses, Subway and MetroTren Nos. Join our community and find out everything that happens on public transport. Download it for free on Google Play or App Store and then you can use it without having to be connected to the internet.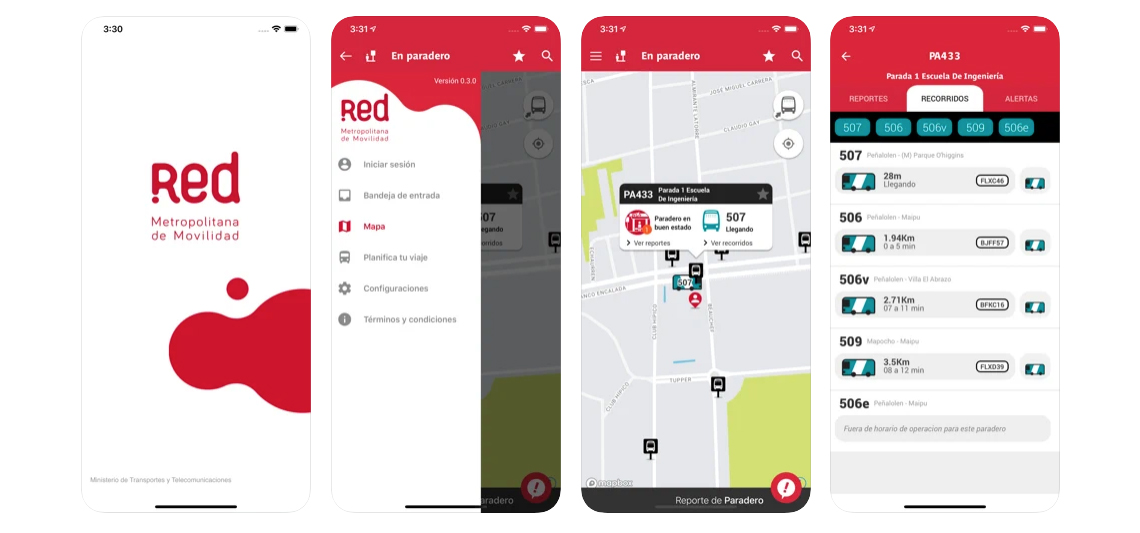 Functionality
Planning
The App gives you alternatives to how to get from a source to a destination, combining the different modes of transport.
Predictor
Predict the approximate arrival time of the route you wait for your stop
Navigation
It accompanies you by showing the detail of your trip, for example the stations or bus stops that you are missing to arrive at your destination, and how much time is left for you to complete your trip
Notification
It is a pop-up message, mainly segmented, by which users are notified in bulk about a situation related to public transport that may affect their usual journey
Alert in bus stop
It is a segmented message available for users to review and learn about situations at subway or MetroTren Nos stops, buses and stations.
Report
Users will be able to report real-time transport-related situations, i.e. they can tell other users what's going on above buses and/or bus stops.
Top-up bip!
It tells you the bip! Points nearby.
Search for Stop and Service
The App will help you find the nearest stop on the route you need to tackle
Subway and Bus Schedule
Shown here are the operating times of the Subway, MetroTren Nos and the different bus routes.
bip! Center
Allows you to check the balance of the card, top-up the bip! and activate top-up without the need for a totem (only for phones with Android system that have NFC technology).
bip! Center - Top-up and validation of bip! card online.