January 19, 2021
MTT recognizes drivers and transport workers for their work during the pandemic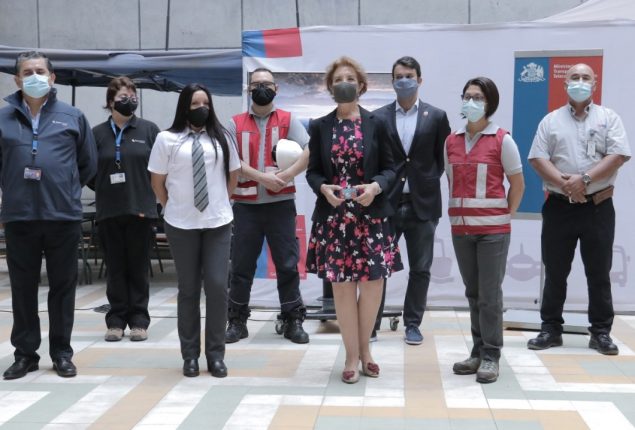 Through a video that will be viralized by social networks, the work of bus drivers, subway and Tren Central that have allowed people to travel around the city is recognized.
Recognition of the work of the drivers and workers of the country's various public transport operators during the pandemic, was done by the Minister of Transport and Telecommunications, Gloria Hutt, together with representatives of buses, subway and Tren Central.
Through a video that will be broadcast on social networks, we seek to highlight and appreciate all the work done from March onwards, which was fundamental to maintaining the operation of the city.
During the pandemic, the transport sector was declared an essential service, which reinforced the social role that drivers have in different ways. The work of all of them allowed people to have a way of accessing health care, sourcing, assisting the elderly or their jobs.
Since March last year, sanitization protocols for each of the modes of transport at the national level have been instructed and information campaigns have been carried out with self-care recommendations for users.
EFE Group, which grouped Tren Central, subway Valparaiso and Fesur, received international protocol compliance accreditation to reduce the risks of Coronavirus contagion for one year.
Meanwhile, the Directorate of Metropolitan Public Transport (DTPM) is monitoring the sanitization of buses at 71 terminals and until December 31, 81,912 bus audits had been carried out, with 94.74% compliance.
"

In addition, 1,555 system stopping points have been sanitized

"
Subway of Santiago has arranged a complete sanitization plan that covers 100% of its stations with quaternary ammonium, with a special concern for the areas of greatest contact such as tourniquets, ticket offices, ATMs, offices, seats, loading machines and elevators. In addition, all trains in operation are applied this product and, through microbiology, molecular protection with longer residual action is generated, which remains on the surfaces for more than 90 days.
On the occasion, he presented the new bip! with health recommendations for public transport users. The third card in the series will be on sale from next week, emphasizing the importance of using the mask and alcohol gel.