March 17, 2020
MTT strengthens sanitization of public transport buses in Santiago and Regions to prevent coronavirus contagion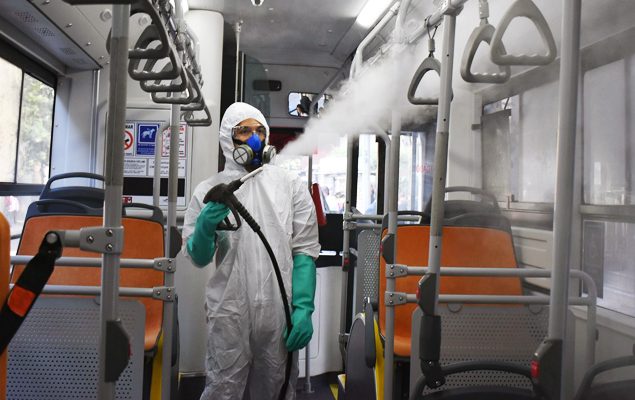 All Red operating companies are carrying out a sanitization of the system buses and that involves the irrigation of disinfectants especially in the area of handrails, steering wheel and driver's cab. As long as the audit teams are monitoring the prevention measures taken by companies.
After the phase-4 of the Coronavirus COVID-19 was declared in the country, public transport operators strengthened the daily sanitization and disinfection plans of the buses contemplated by the entire operational fleet of the Red system. Cleaning at least twice a day, at night and in the morning, involves the application of disinfectant liquids in high-traffic areas within vehicles, especially handrails, seats, doorbells, steering wheel and driver's cab.
The Minister of Transport and Telecommunications, Gloria Hutt, recalled that it is necessary for each user to take self-care and accountability measures to prevent contagion of the disease.
"

The sanitization of the buses of the six operating companies seeks to reduce the chances of contagion of the pandemic.

"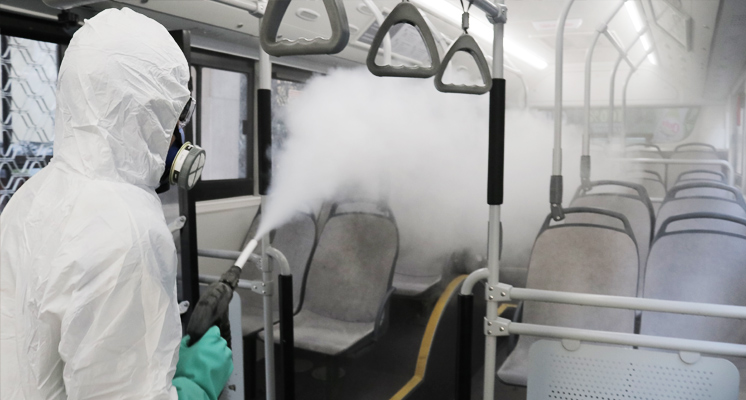 "We are facing a pandemic and all the measures we take go into one goal that is to take care of us and take care of our families. That's why we've started a bus sanitization process for all operating companies, subway and MetroTren to help keep this disease from spreading"Minister of Transport and Telecommunications Gloria Hut said.
The Ministry of Transport and Telecommunications (MTT) also instructed, through the seremis, cleaning and sanitization processes on buses and trains providing public transport services in all regions of the country.
Among the elements that are being used for bus disinfection is alcohol (isopropyl) at 95%, Quaternary Ammonium and Nano-Copper, among others; meanwhile Metro and Tren Central are applying daily Quaternary Ammonium, disinfectant that is for hospital use.
Meanwhile, companies operating new red standard buses (411 electric buses and 648 Euro VI buses) and which, among other features, have air conditioning, were asked to replace air conditioning filters to prevent air recirculation inside the buses. Buses that have windows that cannot be opened were recommended to open hatches for the ventilation of the bus, to which is added the frequent opening of doors.