April 07, 2020
MTT details mandatory use of masks on public transport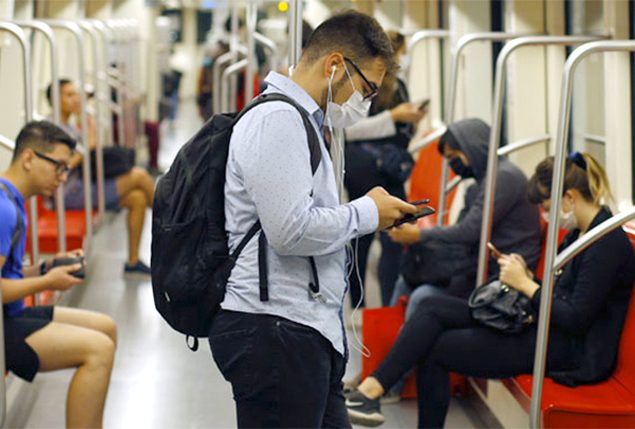 The use of masks will govern from 5 AM on Wednesday, April 8 and must be fulfilled for users public transport (buses, trains and Metro), intercity buses, taxis, buses, air and sea transport.
The Health Authority decreed that from this Wednesday all those using public transport must wear masks. This measure appeals to people's self-care and seeks to reduce the possibility of contagion in enclosed spaces.
With regard to the mandatory use of masks, Minister Gloria Hutt detailed that the measure will be applied on urban and intercity buses, basic taxis, rural taxis, buses, subway, trains, air and sea transport. It also applies this measure for transfers and private transfer of personnel.
"It's about protecting people in every space where there might be social interaction. That is why we call on the prudence and conscience of each one and, therefore, to accept this new provision of health authority that ensures the care of all"MTT holder added.
"

Everyone's collaboration is critical to combating contagion.

"
Given the shortage of masks, the Ministry of Health has published very didactic instructions so that anyone can make a mask at home, with proper instructions for use and subsequent discard.
Minister Hutt added that compliance with the provision will be monitored by the health authority and, in cases detected by the MTM Control team, will also be reported. However, he noted that "we hope that people's concern and self-care will lead them to control each other. In this, everyone's collaboration is critical to combating contagion."