January 30, 2020
DTPM reports tour changes to be applied from February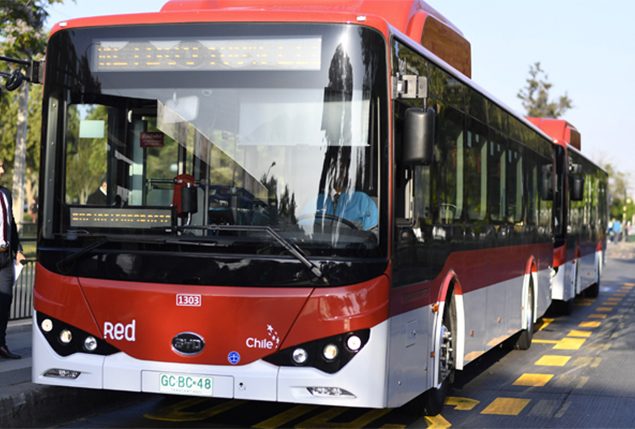 Starting February 3, the Metropolitan Public Transportation Board will implement changes to routes corresponding to the operational program of the first half of 2020 and for this purpose announced modifications to some of its routes and the time extension of other services.
From Monday, February 3, some changes to routes and the time extension of other services corresponding to the operational programme of the first half of 2020 will be implemented.
Much of these modifications will be made to improve the offer in the commune of Puente Alto and adjust the supply on the surface given the entry into Operations of Line 3 of subway that changed the way the neighbors are transported mainly from the communes of Quilicura, Conchalí and Independencia.
"

Thus the F03c, F27 and F26 services will extend their service hours and also expand their coverage at weekends improving the offer of transport to the neighbors of Puente Alto

"
In the case of the F27 service increases offer and stops trading only at peak times morning and afternoon and from now on it goes on to operate from Monday to Sunday at all times. As long as the F23 service whose coverage is covered by the F08 service that performs the same route is eliminated.
Other services that will have changes are routes 230 and 223 that run along the Independencia axis. These routes have been modified due to the incorporation into the System of Line 3 of subway, whose new offer has reduced by 47% the occupation of the service on the surface on that axis.
Thus, 230 service is shortened operating only from the (M) Santa Lucia and towards Los Libertadores and service is created 207 that will make the route in the southern part of the city, that is between Mapocho and Santa Rosa Sur, identical to the route 230 will circulate in the southern part of the city until Sunday 2 February.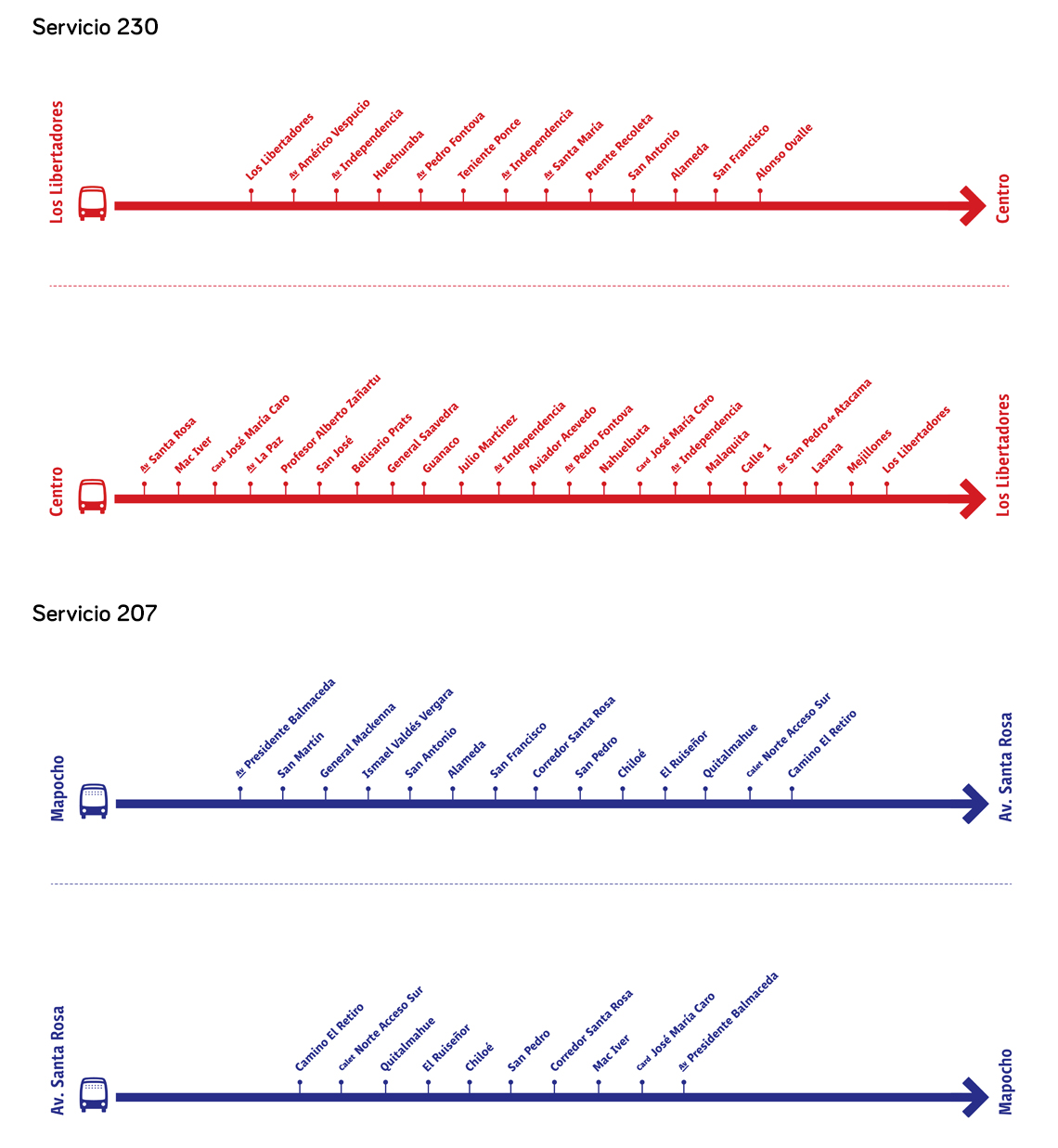 For its part, service 223 will now connect the southern part of the city between subway Moneda and Lo Espejo (Villa Lo Espejo) and new service 272 is created that will deliver coverage in the north on the route between Los Libertadores and Ciudad Empresarial.
Other modifications will have the current layouts in services G23, 514 and J18 to allow a safer operation of the services.
Time Extension
Three services are the ones that will have time extension. These services that only operated from Monday to Friday extend their services to the weekend, maintaining the connectivity of the neighbors of Puente Alto.
Given the extension of the F27 service to the weekend, the F23 service will stop driving, the layout of which will be fully covered by the F27 service.
This change will also strengthen the operation of the F08 service.